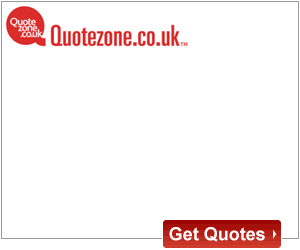 Car insurance
keeps on getting more expensive. Young drivers often face insurance premiums of several thousand pounds after they pass their test – often more than the cost of their car.
One of the best ways to reduce your car insurance costs is to buy a car with a low insurance group rating. In this article, we explain how the car insurance group rating system works.
Car Insurance Group Ratings
It is no secret that some cars cost more to insure than others. The reason for this is that they are seen as more expensive to repair or replace and at higher risk of being involved in an accident.
All cars made for sale in the UK are given an insurance group rating by Thatcham, a non-profit organisation that specialises in vehicle safety and security research and testing.
Car insurance groups used to range from 1-20, but that system was replaced in December 2009 with a new system that rated cars from 1-50. The new system allows cars to be more accurately classified and grouped together.
(Click here to visit the Parkers website and check your car's insurance group rating)
How Do Car Insurance Groups Work?
More than half of all money paid out by insurance companies is spent on car repair costs. This means that car parts and repair costs have a big effect on a car's group rating.
When a new car goes on sale in the UK, the manufacturer arranges for Thatcham to test the car and give it an insurance group rating.
Here are some of the main factors that are considered when awarding an insurance group to a new car model:
Low speed collision repair cost: The cost of repairing the car after a standardised 15km/h impact.
Parts costs: The retail price of 23 common parts.
Repair times: Longer repairs tend to cost more in labour charges.
Performance: Acceleration and top speed are considered – statistically, faster cars are more likely to be involved in insurance claims./
Security: Better security helps reduce insurance claims. Standard security features like visible VIN numbers, locking alloy wheel nuts and Thatcham-approved alarm/immobilisers help reduce a car's group rating.
Thatcham's insurance groups are used by the Association of British Insurers and all UK insurance companies use them as a guide. However, they are not compulsory – most insurance companies also use data from their own claims to fine tune the cost of insuring different types of cars.
Understanding Insurance Security Ratings
In addition to a car's group rating, all car models are given a security rating. This can increase or decrease the car's insurance group rating. Car in higher insurance groups have higher security requirements – these cars tend to be more expensive and more attractive to thieves.
There are six security ratings:
A: The model meets the security standard for the group.
D: The model does not meet the security standard for the group. Cars with D ratings have their insurance group increased by one. For example, a group 11 car with a D rating will be classified as a 12D and will cost more to insure.
E: The model exceeds the security standard for the group. Cars with an E rating have their insurance group reduced by one. For example, a group 11 car with an E rating will be classified as 10E and will cost less to ensure.
P: Provisional – the group rating has not yet been completed. Only likely with very new models.
U: Unacceptable – cars with an unacceptable security rating will be much more costly to insure, and insurance companies may require you to upgrade your car's security before they will provide cover.
G: Imports – only cars built for the UK market are given insurance group ratings. Imported cars are not tested by Thatcham. Insurance companies will devise their own groupings for such cars.

This article contains affiliate links. This means I get paid a small commission if you buy something after clicking on the links. This money helps to pay for the running of the website.